A Breeze Driving School » Driving School in Sydney, New South Wales (NSW)
Why Choose A-Breeze Driving School? Experienced driving instructors, road safety experts and online bookings, guaranteed satisfaction, A Breeze driving school offers the RMS 3 for 1 Structured Lesson Scheme, where a 1 Hour lesson is equal to 3 hours in your log book. During each lesson students are taught important information to ensure they are safe, confident and aware drivers. We aim to give total customer satisfaction and piece of mind, professional service and tuition.
Learn to drive with A Breeze Driving School
Keys2Drive Free lesson
Try our Easy online booking page
RMS accredited instructors
Driving Lesson Packages
Competitive pricing
Refresher courses available
Dual controls
Automatic and Manual Vehicle's
5 star safety rating on vehicles
Sydney South West location
Pick up and drop off from your selected location
A Breeze Driving School Lessons
The instructors at A-Breeze Driving School, Sydney South West are friendly and professional all have RMS accreditation including working with children, members of ADTA and hold NSW Driving Instructor Licenses.
A-Breeze Driving Lessons are structured to suit the individuals needs, we start with the basics of seating position and controls, then introduce you to other techniques as you advance, lessons are designed to help keep you safe on the roads and pass your Test first time.
​A-Breeze driving instructors will guide you through the steps and revise as necessary. Driving Instructors strive to help you stay safe on the roads and give you practical knowledge to use and practice through out your driving career.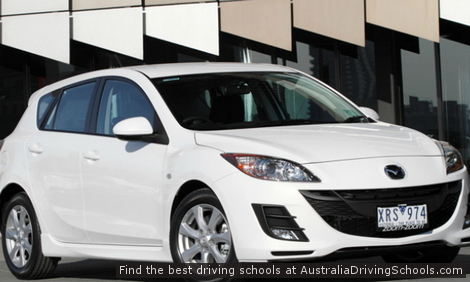 A-Breeze Driving Lessons will include:
RTA log book structured lessons
Understanding how your vehicle works and it's controls
Road rules and applying them to real scenarios
Vision and how to use it when driving
Safe distances and what a crash avoidance space is (safety cushion)
Low Risk Driving
Parallel curb side parks
3 point turns
Reverse parking
90 degree or 45 degree Parking
Bends and corners
Driving in all types of conditions
Lane changing
Light and heavy Traffic
City and Motorway Driving
What to expect on your driving test
How to become a safe driver for life
After assessing the driver a lesson plan for their needs will be implemented
At A-Breeze Driving School Campbelltown, Liverpool we want you to pass first time every time
Driving in 5 star ANCAP rated vehicles with dual controls for your safety
A-Breeze Driving School aims to educate their students about safe driving to prepare them not only for their RMS Driving Test but for there future. Each 1 Hour Lesson is equal to 3 Hours in your Log Book. During this time you will learn how to be a Safe driver in all types of weather and traffic conditions. Important aspects of driving such as a 3 Point Turn and Reverse Parking are taught to students as well as what to expect in your driving test, how your vehicle works and the Road rules. A-Breeze Driving School will prepare you to become a safe driver for life.
A Breeze Driving School Service Area Coverage
A-Breeze Driving School is located in Eagle Vale NSW, Sydney South West and services surrounding areas Campbelltown, Liverpool, Parramatta and Penrith. A-Breeze Driving School will drive to you, whether it be from home, school, work or an after school activity. Please contact us if you have any questions about the areas we service. We have the package that suits you whether its just a one off lesson or the whole 10 hours of the 3 for 1 log book entry lessons that will give you 30 hours. The lessons are structured and every aspect of driving is covered. instilling safe driving habits that will not only have you passing the Test first time, but will give you the tools to keep safe on the roads for your driving career.
A Breeze Driving School Contact Details
Phone: 0412091830
Email: Abreezedrivingschool@gmail.com
Website: www.a-breezedrivingschool.com.au